Be inspired!
Use these models to compose a customised voicemail, switchboard, or ivr message just for you.
Welcome message
Thank you for calling "XYZ"

Thank you for calling "XYZ" the call is completely free and will be managed by an English-speaking operator. For training reasons the call may be recorded.
On-hold message
Please hold the line, the operator will be with you as soon as possibile. In the meantime we invite you to visit our website www.XYZ.com where you'll find the list of all our services or products. (... or any other useful message for marketing ...)

Please hold on, we are transferring your call to the required extension. This year photovoltaic systems will benefit from a tax deduction. Ask the operator for more information. (... or any other useful message for marketing ...)
Office closed message
Hello! Thank you for calling "XYZ". Our offices are closed. We are open Monday to Friday from 8.30 a.m. to 1.30 p.m. and from 4.30 p.m. to 7.30 p.m. If you wish you can send a fax to the number 00.4406.48012*** or an email to info@xyz.com. Thank you and goodbye for now!

You have reached "XYZ"! Unfortunately, our offices are closed. Please contact us Monday to Saturday, from 9.00 a.m. to 2.00 p.m. and from 4.00 p.m. to 7.00 p.m. For urgent requests, please call this number 00.44.347.1234567
Lines busy message
Our operators are all still busy, so, to not keep you waiting too long, if you have called us from an identifiable user, you will be contacted by the first available operator. However, we advise you to send an email to address@domain.com, we always guarantee an answer within 24 hours. Thank you for calling and talk to you later!

We apologise for the inconvenience, but right now we are not able to handle your call. Please contact us later, we will be happy to help you. Thank you.
Closed for the holidays message
Hello! The business offices of "XYZ" are closed for holidays from August the 10th to August the 25th 20xx. You can send a fax to 00.44.06.1234567 or visit our website www.XYZ.com. Thank you for calling and we wish you happy holidays!

Thank you for calling "XYZ"! We are closed for the Christmas holidays from December the 23rd to January the 7th 20xx. Please contact us and we wish you a wonderful new year! Happy Holidays!
Call-redirection message (ivr)
Press 1 to talk to a sales manager, 2 to talk to the customer service, 3 to talk to the administration. Otherwise, hold the line to talk to the first available operator. Thank you.

Please press 1 for sales, press 2 for purchasing, press 3 for administration. Otherwise dial the extension required now. Thank you.
Household or personal voicemail message
This is the voicemail of the lawyer John Smith, the lawyer can not answer at the moment, leave a message after the tone and you'll be called back as soon as possible. Thank you.

This is the answering machine of Dr. John Smith, specialist in dentistry. The doctor receives patients Monday to Thursday from 9 a.m. to 1 p.m. If you wish to make an appointment, please leave a message specifying your name and surname and your telephone number; you'll be called back. Thank you.






Mother-tongue voices from each country
Choose the voice, language and tone that you want your message to be recorded in.
Our mother-tongue voice talents are chosen according to specific criteria - their voices have to be clean, well enunciated, clear and with no cadences. Perfect for the voicemails and IVRs of the switchboards of the very best companies! Choose the voice talent you prefer.
Musical backing tracks
Have a look at our archive and choose the musical backing track you'd like to use for your voicemail or your switchboard's ivr messages.
There are two types of backing tracks for you to choose from: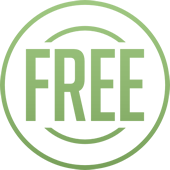 Royalty-free backing tracks (free for you!)
We have compiled a catalogue of backing tracks that are perfect for switchboard messages that you can choose without needing a licence from any organisation and therefore will not involve any additional expenses. All their rights have already been acquired by us. They are backing tracks of the highest quality!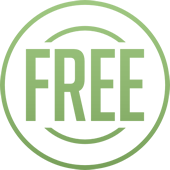 Our catalogue's backing track list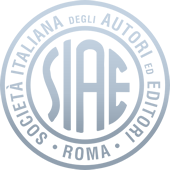 Backing tracks with "performing rights"
Backing tracks with "performing rights" are, for example, all those related to famous songs. For your message you can choose any offamous backing track but, in order to broadcast a messagethat has that music as a background, you'll have to get a licencefrom the appropriate independent bodies (just as TELEPHONE VOXhas already done with SIAE) by paying them for the broadcast rights throughan annual subscription. This is what is required bylaw; there are those who do it and those who do not, but not legalisingyour usage is a punishable offence.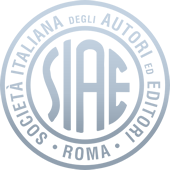 Do you want more information about these subscriptions? See the list of the organisation in charge of it.
DOWNLOAD